The Dos and Dont's of Enotourism - Your Guide to Visiting Wineries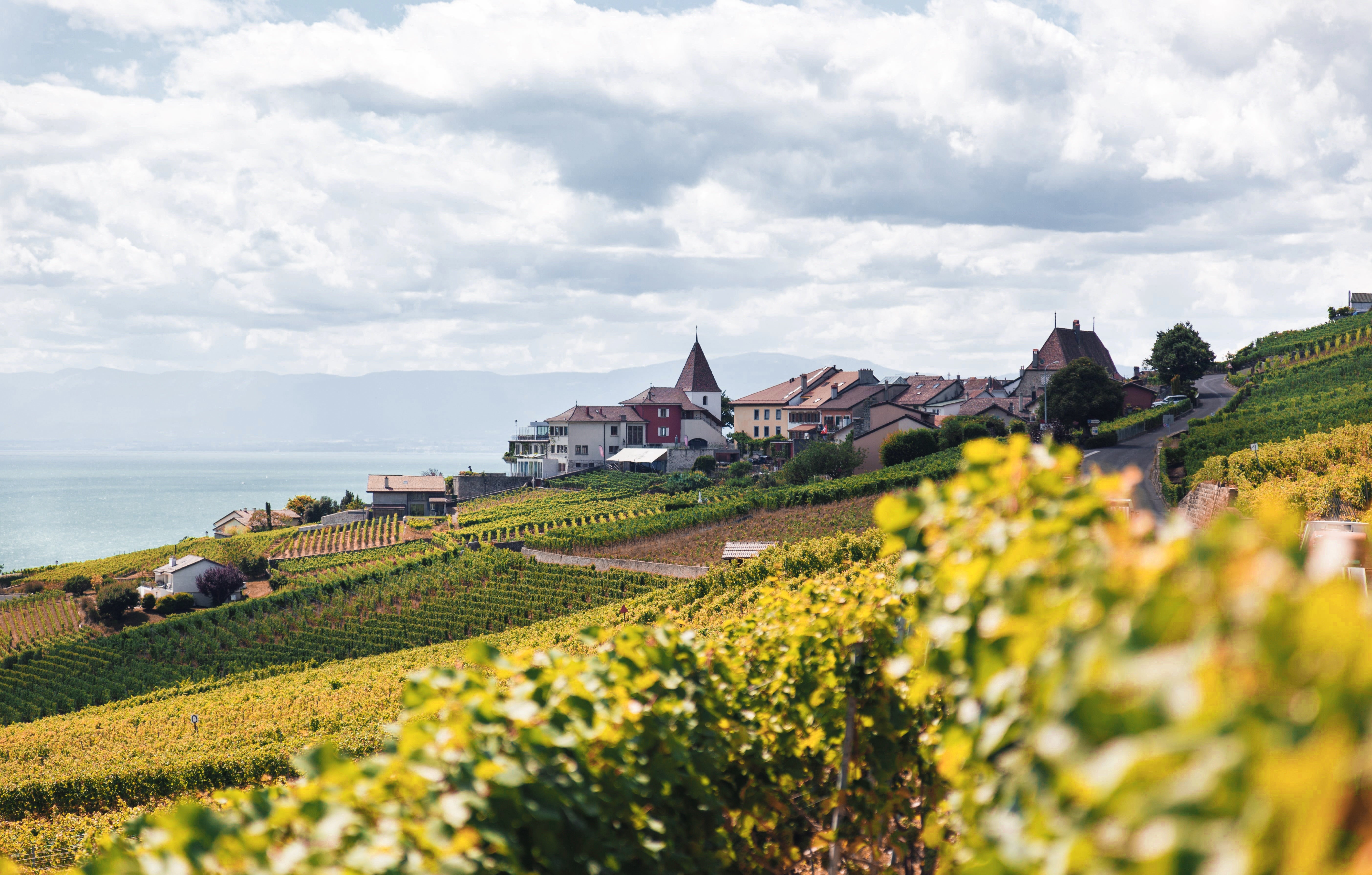 From a wine lovers perspective, there's no greater trip than one that takes you to a vineyard. There's simply no better way to discover wine than tracing it back to its source, to its literal roots, and discovering why it tastes the way that it does. Enotourism, as it's known, is growing rapidly in popularity with more and more people seeking out unique experiences amongst the wine regions of the world every year, from the organised, well oiled machine of Napa Valley to the hidden nooks and crannies of the rural Mosel Valley in Germany. The opportunity to spend a morning talking to the people who make the wine, who spend their lives in the fields tending to the vines and who know it better than anyone else is not to be missed, especially considering the often spectacular views around; wine is rarely made in ugly places!

Have you ever organised a wine trip before? Don't worry if you haven't, it's not as hard as you might think! Below we're going to list the 5 main elements of organising your trip, so you'll be completely prepared and can spend your time enjoying the experience instead. Regardless of whether you're traveling alone or with a group, you need to plan ahead, prepare on the day itself, enjoy your visit and make sure that you're set up to take your favourite wines back with you. It's our experience that planning a wine trip is almost as much fun as doing it, so sit back and read on for our recommendations and advice on how to best go about it!
Plan Ahead – Timings and Logistics

Arguably the most important part of any wine trip is planning your agenda, contacting the wineries and ensuring that the timings work. If you've done this part properly, the rest should fall into place quite nicely! Here are some hints and tips from what we've learnt from visiting vineyards around the world over the years:

Timings
This may sound simple but it's all important to get your day off without a hitch. How long does a wine visit take, after all? How many wineries can I fit into a single day? When's the best time to visit?

How long does a wine visit last?
Our advice is that it's best to factor in at least 2 hours per visit. Many will be shorter in reality, but you won't know until you get there and some may end up lasting a bit longer! Depending on how long a tour you receive of the winery and/or vineyards, how long the tasting lasts for and how many questions you ask whilst you're there will vary from place to place. If in doubt, make sure you ask when you call the winery to confirm your visit!

How many wineries should I visit in a day?
On the same note, our best wine trips have included no more than 3-4 wineries visited in a single day. It's possible to cram in 5-7 visits in a day if you really cut the visits short, speed around the region and don't ask any questions whilst you're there but then, what's the point? It's far better to visit 3 wineries and learn about them in depth, at your own pace, rather than trying to fit as many visits in as possible.

When should I visit?
We've also learnt from experience that the best vineyard visits normally take place during the morning, whilst you and your host are fresh and full of energy. If we're planning a full day of visits, try and fit the majority of them into the morning before lunch. With all the best intentions in the world, it's hard to be too energetic after a big, wine-soaked lunch in the sunshine!

Then of course, there's logistics. Make sure that you know roughly how long it will take you to get around the region in question, which can be quite different in mountainous conditions vs flatlands, for example. Are you driving or taking public transportation? We generally try and visit a vineyard with some sort of restaurant facilities as part of our second visit, so that we don't have to add an extra journey onto the day.

Most importantly
Make sure you contact the wineries ahead of time. Showing up on the day itself without any sort of contact is likely to end in disappointment. Wineries are functional, agricultural businesses and not all of them have an organised enotourism set-up; many of our greatest visits have started at the kitchen table with a winemaker as they were finishing breakfast! Whether it's by email or phone, ensure that they know you're coming and at what time. It's absolutely vital to have this organised before your trip, otherwise you may find yourselves with a couple of hours to spare as the winery you had planned to visit is unexpectedly closed or otherwise occupied.
Unsure of where to go? We regularly create travel guides for regions on our blog: Check it out and see if we've got a guide just for you! 
Looking for a custom wine tour to make life easier? Look no further!
On the Day – Preparation
If your trip is well planned, there isn't a lot of preparation to do on the day itself, but there are one or two tips that we can give you to steer you away from any unexpected problems:

What should I wear?
We're most certainly not the fashion police, but we will say it depends a lot on the nature of your visit. If you're spending your day in a region where you'll be visiting tasting room after tasting room, wear whatever you feel most comfortable in; it doesn't really matter if it's dungarees and sandals or a beautiful dress and 6 inch high-heels. However, if you're going off the beaten path or anywhere near a vineyard, our advice is to dress practically. Something comfortable and casual is perfect, particularly if you envisage yourself doing any walking!

Are perfumes and aftershaves a problem?
Yes. Perhaps the greatest joy in attending a wine tasting is discovering the world of wine through your greatest asset; your nose. Having someone stood next to you reeking of Chanel is a good way to completely destroy that experience, as it'll dominate the delicate aromas of the wine. Don't wear any strong perfumes or aftershaves and hope that everyone else is as considerate as you!

Breakfast well
An often overlooked element of a long day trip! You're going to be spending the day traveling, sipping, tasting, drinking and conversing. You don't want to do that on an empty stomach, particularly where alcohol is concerned, so make sure you breakfast well and get off to a good start.
The Visit – Wine Tasting Etiquette

The visit itself, hurrah! You're prepared, well rested and ready for a day of wine-tasting. There's not too much to think about here and its important to enjoy the experience without worrying too much. However, if you've ever wondered about wine-tasting etiquette, here are a few tips to set your mind at ease:

Drink vs Spitting?
Wine tastings are meant to be fun, but should you drink everything you taste? Honestly, it's a much better idea to spit out the vast majority, as a tasting is all about trying as many different wines as possible, something that's increasingly hard to do as you're drinking. It's impossible to escape the fun of inebriation, but it's better enjoyed over lunch with friends than at a tasting table in a winery. Don't worry if you've never spat out a wine before, it feels odd at first but you'll be used to it immediately afterwards and there are usually spittoons handy in most tasting rooms. Needless to say, if you're driving it's absolutely imperative that you spit every drop!

Hydration
Alcohol is a diuretic and if you're not careful, you'll find yourself getting increasingly dehydrated as the day goes on. This inhibits your inability to taste, so make sure you're drinking lots of water throughout the day, particularly in warm wine regions.

What questions should I ask?
Absolutely anything you want to! The whole purpose of a visit is to enjoy the experience, learn about wine and take something away with you. There aren't any silly questions in a winery and visitors will arrive with a wide range of different knowledge levels. Don't be intimidated, ask away!

How many wines can I taste?
As many as they're willing to let you. Consider a tasting as an opportunity to taste across as much of a producers range as possible, ask questions and hone in your palate to your favourite wines. The more you can taste, the better.
Post tasting – Buy your favourite wines!

Once you've finished your visit and you've tasted all the wines, it's time to grab your favourites and take them home with you! It's also time to pay for the cost of the visit if there is one, which is often discounted or removed depending on how much wine you buy:

Buy your favourites!
Don't buy the wines you're supposed to like, buy the wines you actually like. It's tempting to always want to buy the fanciest, most expensive wine at the end of a visit but it's really not necessary. Grab your favourite bottles instead! It's all about bringing that personal connection home with you.

If you never ask, you'll never know
Most wineries keep a backdated stock of library wines, which is just another way of saying older bottles. They're generally not available for general purchase but sometimes they are, and they can be absolute bargains. This could also contain micro-productions not available on the commercial market so makes for a wonderful opportunity to find something you'd never see otherwise. Ask away; you never know!
When it comes to buying wine, there are a few extra hints and tips we can give you. Check out our Ultimate Guide to Buying Wine for more! 
Time to head home – Transportation and Insulation

You've finished your visits, you're tired and sleepy in the best possible way and it's time to head back. What's left to do? Simply to package your wine, make sure it's well protected and get it home safe and sound! This is our speciality at Lazenne, so here are some tips and hints to make sure your wine gets home safely.

How should I bring my wine back safely with me?
Appropriate packaging is so important for this, not just for breakages but also to insulate against fluctuations in temperature. As vineyards are often visited during the warmer months, this is important as wine can cook even in the short time it's left in your car. Consider finding some polystyrene packaging to help with this or better yet, bring along a Lazenne Wine Check or two as the ultimate solution. Not only are they ideally built to safely store 12 bottles of wine each, but they contain individual, polystyrene protectors that are also designed to protect against extremes of heat and cold.

Where do I find the Lazenne Wine Check?
You can order from us online and we'll make sure that you have your Lazenne Wine Check before you set off on your holidays. Alternatively, we have partners around Europe who sell the Lazenne Wine Check – for a full list, check out our Store Locator Tool here to find the closest to you.

What if I don't have time to visit a partner?
We'll deliver it directly to your hotel or apartment! If you're in a wine region and forgot to bring something with you, we'll move heaven and earth to get a Wine Check to you within 24-48 hours, directly to your door. For more information, read all about it here.

What about tariffs and duties – how much can I bring home?
Don't worry, we've got you covered! Here's our article all about how this works.

Traveling to vineyards remains one of our favourite ways to spend a holiday, and we hope that this guide helps you start exploring the wonders of wine too! Below are some related articles and of course, if there's anything you're unsure about, feel free to write to us on our live chat on our website or send us an email. We're committed to helping you explore the world of wine and bring it back with you safely and we'd love to hear from you. Cheers!
For a complete guide to the regulations of bringing wine home with you by air travel, make sure to read our Taking Alcohol on a Plane 101 Guide