Your Guide to Wine Education and Where to Start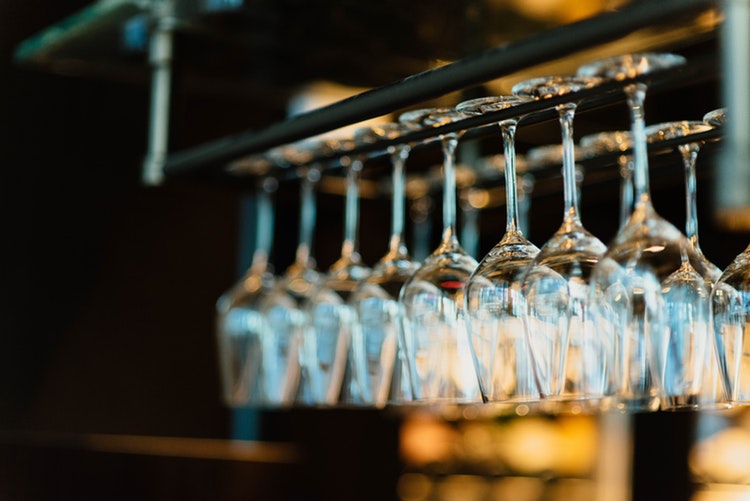 Wine education: sounds like the sort of classes we wish we'd had in school! Learning about wine is one of the most rewarding pastimes out there and, if you read about wine or taste wine, you're learning every single time! However, the world of wine has gotten so large and complex now, it really pays to take structured courses, learn tasting techniques and be introduced to a variety of wines that you can contrast and compare. The question is, which one to go for? There are a few structured ways to learn about wine in the world, from entering regular tastings, focusing on a single topic and learning it in detail, or taking a more general course that covers a variety of different aspects of wine. We're going to mainly focus on the latter and look at the differences between some of the major institutions, including the WSET (Wine and Spirits Education Trust), the CMS (Court of Master Sommeliers) and the IMW (Institute of the Masters of Wine).



WSET (Wine and Spirits Education Trust

The WSET is the worlds leading education body in the world of wine. Founded in 1969, they now have offices all over the world and offer a variety of different courses, which as the name suggests, are focused on wines and spirits! They're successful for a number of reasons, not least the progressive levels they offer, that allow you to work from beginner to expert with them. Whilst you can take specialist courses in sake, wine management, marketing and other aspects of the industry, the progression through the WSET courses goes through 4 separate levels:

WSET Level 1 - A beginner level introduction to wine suitable for those starting a wine career or pursuing an interest in wine. This is typically a day-long crash course into the world of wine and the major factors that define it. A simple, multiple choice question exam is given at the end of the day.

WSET Level 2 - The WSET Level 2 Award in Wines is a beginner- to intermediate-level qualification exploring wines, suitable for industry professionals and wine enthusiasts. This is a 3 day course, or a multi-week course if studied for an evening/day over several weeks. It covers tasting technique, basic production techniques and regional classifications across several countries. This concludes with a 50 question, multiple-question test.

WSET Level 3 - An advanced level qualification for professionals working in the wine industry and for wine enthusiasts. This is a 5 day course, or a multi-month course if studied for an evening/day over several months. It covers advanced tasting techniques, advanced production techniques and an indepth look at regions, styles, and grapes across the world. It concludes with a multiple-short-answer exam and a blind tasting of 2 wines.

WSET Level 4 - The WSET Level 4 Diploma in Wines is an expert-level qualification covering all aspects of wine. This is a serious time commitment and lasts for 2 years or occasionally longer, breaking down the world of wine into 6 different units, each with their own examinations. The final exam is a gruelling 5 hour experience, covering 3 hours of essay writing and a blind tasting of 12 wines.

Who's it relevant for?

One of the WSET's great strengths is it accessibility and breadth of coverage. Whether you're brand new to the world of wine or an experienced connoisseur, there's a course here for you. Level 1 begins with the very basics and each level is a significant jump. Level 3 is a highly regarded professional qualification and Level 4, or the WSET Diploma as it's often known, is a top level wine certification currently held by fewer than 10,000 individuals the world over.

How do I get started?

Simply find your nearest APP! The WSET has hundreds of free-lance educators offering their courses across the world, so starting is as simple as finding an educator you trust in your local area, and finding the starting point that's appropriate for you. If you already know a little about wine, considering starting at level 2. If you're advanced in your knowledge, you may want to jump ahead to level 3 but beware; there's more to it than people expect! The Diploma is a real investment of time and energy, and there's no way to jump to it immediately, with good reason.


The Court of Master Sommeliers

The Court of Master Sommeliers was first established in 1977, with the intention of raising education and skills within the service industry. This is still the focus of the Court today and it remains the primary choice of wine education for anyone wanting to work in the wine and beverage service industry, most notably as a floor sommelier. They have bases across the world but have a particular importance in North-America, where the majority of their Master Sommeliers and education services are based. Like the WSET, the Court of Master Sommeliers has a 4 level program, the major difference being that most of your study is not done within the classroom but by yourself at home and in study groups. The levels aren't directly comparable with the WSET and there is a fundamental different in approach, with even the exams focusing more on service based scenarios.

Level 1: Introductory Sommelier – This is the entry level course but still covers a lot of ground over 3 days, with the final exam coming on the morning of the 3rd day. The exam consists of a short, multiple choice exam and a simple service-based test.

Level 2: Certified Sommelier – This is a significant step up in difficult than the Introductory Sommelier course, and doesn't involve a course in itself. In fact, it's common to attempt this examination immediately after passing the Introductory Sommelier course. If you aren't successful, then much home-studying beckons before attempting it a second time! The exam consists of a 40-question multiple-choice exam, several short-answer questions, a blind tasting of 2 wines and a service based examination.

Level 3: Advanced Sommelier – This is a big step-up again from the Certified Sommelier qualification and has often been described as 'A Mini-Master Sommelier'. A 5 day course with the final 2.5 days dedicated to the examinations, this is not to be underestimated. The final examinations consist of 24 multiple-choice questions, 60 short answer questions, a blind tasting of 6 wines and a difficult, 45 minute service-based examination.

Level 4: Master Sommelier – The big one. This is an examination that fewer than 300 candidates have passed in the history of the Court of Master Sommeliers, comprising a similar but more difficult exam than the Advanced Sommelier course. Theoretical knowledge is tested via 120 questions, answered orally, a blind tasting of 6 wines ensues, finishing with an hour long service-based examination. The pass rate is below 10% and the qualification is rightly regarded the world over.

Who's it relevant for?

Unlike the WSET, The Court of Master Sommeliers has a much narrower focus and tends to be most relevant for those working, or wanting to progress in, the hospitality industry. There are wine lovers and people working in related fields who pursue these titles and courses, but the nature of the examinations is specifically designed to improve anyone working as a sommelier, interacting with customers and selling wine in a service-based environment.

How do I get started?

There aren't many service providers for The Court of Master Sommeliers, which makes it a little harder to get started, with many European candidates having to travel significant distances. The easiest way is to go to the 'Upcoming Courses' section of their website and see what's on the horizon or better yet, simply contact the Court directly and ask for advice.


Institute of the Masters of Wine

The Master of Wine is the creme-de-la-creme of wine qualifications and the most respected title in the world of wine today. Since started in 1955, the London based institution has been a foundation of learning and progression, with a great many of the worlds most respected authorities in wine attempting the course. Not many succeed and to date, there are only 384 Masters of Wine in the world.

The course is split into different parts:

Year 1 – The first year of the MW course is all about learning. Much like The Court of Master Sommeliers, it's far less about classroom time, which totals barely a week, and far more about self-study. As only applicants with an already proven level of knowledge are accepted, it's expected that there's no need to cover the basics, and instead focus is turned onto very advanced topics. At the end of year 1, there is an examination with three outcomes: Pass and move into year 2, fail and retake year 1, fail and leave the course to reapply at a later date.

Year 2 – The dreaded year 2. This is where the real examinations come into play, which have less than a 10% pass rate. These consist of a tasting of 36 blind wines in flights of 12, and 4x3hour essay papers, each based on a different aspect of the wine world.

Year 3+ - If you are one of the few who passes the 2nd year examinations, your time is then spent on a unique research topic, the findings of which you must present as part of a 10,000 word thesis. This topic is chosen by the candidate but must be pre-approved by the Institute of the Masters of Wine. Despite the lack of exams, this part often takes years to complete.

Who's it relevant for?

Anyone with a high level of wine knowledge, a high-level wine qualification and an ambition to push themselves to the limit. This is not a course anyone should really contemplate with less than 5 years of experience within the industry (a requirement of entry), and with a financial plan to accommodate a large number of study trips, wine samples and time off work to study. It really is that intense and takes a minimum of 4 years to complete, with a more realistic time-frame being 5-6 years.

How do I get started?

Applications to begin the course start in June of every year and requires both a theory and tasting exercise to be completed, along with a written recommendation from an existing member of the Institute of the Masters of Wine. Applications are routinely rejected as there are a large number of applicants and candidates who meet the basic criteria are admitted. For more information, make sure to read their lengthy page detailing the process.

So, there you have it, the 3 major wine education institutes of the world! From beginning your wine journey with a basic course to spending the best part of a decade tackling the Master of Wine examinations, there's something for every knowledge, curiosity and ambition. Wine education is growing and the most important element of it is to bring those skills and learnings with you, as a way to interpret the world of wine as it unfolds in front of you. After all – the more you learn, the more you realise how little you really know! Happy Drinking and, perhaps, Happy Studying!
For more on our specially designed wine luggage and more detailed information on how to travel with alcohol, check out the links below: