The Ultimate Wine Guide to Drinking in Lyon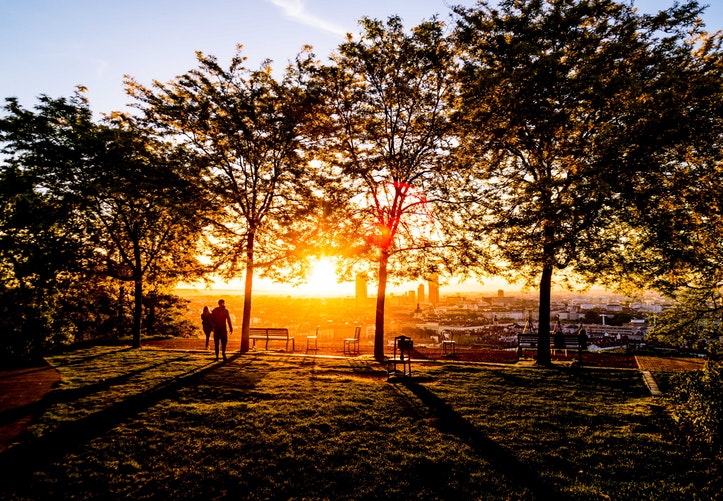 There are cities where you can enjoy a wine based experience amongst everything else it has to offer, and there are cities that are almost entirely built around wine. Sandwiched between Burgundy to the North and The Rhone Valley to the South, Lyon is very much the latter! With over 2000 years of history, the old town of Lyon is a charming mixture of styles, some dating all the way back to the Romans themselves, and whilst it's France's second most popular city to visit, after Paris, it never feels cramped or crowded, owing to the vast, broad spaces that really set this city apart.

Better yet, Lyon is often touted as the gastronomic gem of the country and, having eaten our way around it recently, we can certainly attest to the quality of the food here. On a related note; if you visit don't wear tight trousers! Then, on the rare occasions that we're not spending a day basking in the glory of the gastronomic scene here, or racing off to vineyards, there's simply so much to explore. Whilst we had our recent trip fresh in our memories, we wanted to create this wine guide to point fellow wine lovers in the right direction when you come to visit, as well as some general tips for enjoying the city. Whether you've been to Lyon before or you're visiting for the first time, read on for some top tips!


Wine Trips from Lyon

Lyon sits almost equidistant between two of Frances most important and varied wine regions; Burgundy and The Rhone Valley. As a result, it probably comes as no surprise that the vinous offerings here are quite remarkable, both in terms of their availability and price. However, as much fun as it is drinking in the city, it'd be a shame not to take the opportunity to head out and visit a winery or two whilst you're here. Whether it's to the baking hot, rugged slopes of Cote-Rotie, the granitic wonderful of Beaujolais or further north to the gently rolling slopes of Burgundy, there's a reason why wine lovers and professionals use Lyon as a launching pad for their expeditions. You'll need to rent a car to get around easily, or consider joining a pre-organised tour

The Region – Beaujolais

To the immediate north of Lyon lies Beaujolais. One of the most misunderstood regions in the world of wine, partly due to their own mistake of embracing the madness of the Beaujolais Noveau celebrations in the 70s and 80s, which led to a market that believed this was all Beaujolais could aspire to. Nothing could be further from the truth, in reality. Behind the volume and cheap brands, there have always been quality producers, particularly in the 10 'Crus' of Beaujolais, working hard to produce high quality expressions of Gamay, often vinified much like their more illustrious cousins to the north in Burgundy. Top quality Cru Beaujolais is one of the wine worlds absolute treasures, and a reason to visit in itself!

The Winery – Domaine Jean Foillard

Jean Foillard may just be the most famous producer in Beaujolais, and their bottles are scattered across Instagram feeds the world over, shared by enthusiastic wine lovers. For almost 4 years, Jean and his wife Agnes have managed their estate under organic principles, tending their old bush vines through some very tough seasons indeed. Their real treasures are on the famous 'Cote du Py' in Morgon, a volcanic cone of soil where Gamay digs in deep, with many of their vines getting close to 100 years old! This isn't a producer where you can drop in, so do call and make sure to book a visit a long way in advance. It'll change your perception of Beaujolais forever! To get in touch with Jean Foillard, call them on: +33 4 74 04 24 97

The Wine – Jean Foillard 'Cote du Py'

It has to be this beauty. One of the greatest wines from the region and the flagship offering from Jean Foillard, this is a supple, dense wine with more natural freshness and balance than sheer power, yet certainly not lacking in flavour. Bright, red fruits, sappy herbs, ripe, supple tannins and an endless finish; a great bottle to give to someone who has never really understood what Beaujolais is all about! At around $30 a bottle, this blows the competition out of the water.


The Region – Cote Rotie

Cote Rotie literally translates as 'The Roasted Slope' and lies to the south of Lyon, at the top end of The Rhone Valley. This is the Northern Rhone in all its glory; staked vines clinging to cliffs that look unhospitable to everything, let alone a reasonable place to plant vines! The sunshine beats down on these old Syrah grapes everyday, slowly ripening them and producing the rich, smoky flavours for which Cote Rotie has become justifiably famous. If you're a lover of wild, natural beauty then this is the region for you!

The Winery – Domaine Jamet

There are a great many famous producers in Cote-Rotie, but none more so than Domaine Jamet. Whilst the region modernised around him, Jean-Paul Jamet stayed the course, managing the vines as he had been taught in the 1970's when he started working at the tender age of 16. Complete and utter respect for terroir, quality and tradition shines through in their wines, which may explain their cult following around the world. The pinnacle of Cote-Rotie and a winery well worth visiting. As with Foillard, this isn't an operation used to receiving a great deal of visitors, so do be sure to call ahead in advance and make an appointment! To get in touch and make an appointment to visit Jamet, contact them through their website.

The Wine – Domaine Jamet 'Cotes du Rhone'

Jamet is famous for his floral, peppery Cote-Rotie, packed with dark, smoky fruits and lifted with herbal freshness. However, his Cotes-du-Rhone is the real treasure at ¼ of the price. Made from vines just outside the borders of Cote-Rotie, Jamet declassifies this wine necessarily to Cotes-du-Rhone, which allows it to fly under the radar of most people looking to buy quality Syrah. However, it is 100% Syrah and made in exactly the same way as their grander wines, making it unbelievably good value for money! That's not to say you shouldn't get a bottle or two of their Cote-Rotie, but fill your fridge with this!


The Region – Marsannay

A bit further away than either Beaujolais or The Northern Rhone lies Burgundy; arguably the most complex, nuanced wine region in the world. From Chablis in the north to the Macon in the south, this stretch of land encompasses some of the most famous names in the world of wine, and its highest price tags! However, where there is fame, there are also bargains to be had, from producers making excellent wine and not able to command the incredible prices of their more famous neighbours. Marsannay is the most northerly region of the famous Cote de Nuits, meaning that if you visit, you'll get to see the glory of Burgundy in its entirety along your way!

The Winery – Sylvain Pataille

Sylvain Pataille is one of the unsung heros of Burgundy, producing incredibly good wine for so much less than many of his neighbours. After training to be a winemaker from a very young age, Sylvain and his wines have gone from strength to strength over the years, winning the praise of Jancis Robinson MW, Jamie Goode and other high profile critics. After converting to biodynamic viticulture in 2008, the wines here have taken on an even more open, wild aspect that makes them so unique in the region, and a brief walk through the vineyards with Sylvain will offer more insight into the styles of wine here than any amount of book studying ever could. Make sure to call well in advance and set aside a whole morning for your trip! To contact Sylvain Pataille and organise a visit, call them on +33 3 80 51 17 35

The Wine – Sylvain Pataille Marsannay 'Clos du Roy'

Clos du Roy is arguably Sylvain's greatest terroir, a gently sloping vineyard full of limestone and marl soils that is potentially destined to become Marsannay's first Premier Cru! Through the tender care of his old vines, the gentle use of new oak and low yields, a dark-fruited, mineral wine full of depth and character is produced, with that so rare of qualities; delicious in youth but able to age magnificently. A true gem of Burgundy and available without remortgaging your home at the same time; fill up your suitcase!


Wine Bars and Wine Shops in Lyon

Wander around Lyon for even 5 minutes and you'll find a wine shop. And another, and another... there's seemingly no end to the cities thirst for good wine, and long may that continue! Avoid the generic 'Nicolas' stores and you'll find yourself face-to-face with some of France's most interesting wines, including a great many that would ordinarily only be available on allocation, simply sitting in a shop window, waiting for you to come along! It's a difficult choice narrowing it down to 4 options, but here are the best wine shops, bars and restaurants in Lyon:

Maison Malleval
11 Rue Émile Zola, 69002

Much more than your typical wine shop, Maison Malleval has been trading for over 140 years, providing the very best of wine, spirits and high quality gourmet products. If you're planning on visiting, make sure you go with plenty of time to spare. Aside from digging through their incredible wine cellar beneath the shop, you'll want some time to poke around and discover some of the delicious food on offer. How about some Monin Syrup for your coffee on a cold winter day? Melt-in-your-mouth salted caramel. Some of the greatest cheese in France! Bring a bag, fill up and thank us later!

Antic Wine
18 Rue du Bœuf, 69005

Bold statement incoming; Antic Wine Shop is one of the very best in the entire world. There, we said it. Located just off the Saone River, this hidden treasure is ran by Georges, one of the most passionate, friendly people we've had the pleasure of meeting in the wine industry. As well as wines by the glass upstairs and some small, tasty morsels to snack on, the real treasure is beneath your feet. The Aladdin's Cave of wine, full of incredibly Burgundy, Rhone, Champagne, Bordeaux and others, often with some serious age and perfect provenance. If you're looking for a special bottle of wine whilst you're in Lyon, this is the place to go. We're certain we're breaking some sort of industry code by revealing it to you!

Chez Thomas
6 Rue Laurencin, 69002

It's not often we highlight restaurants in this section, but Chez Thomas has such a wonderful wine list, it would be foolish not to. A dressed-down restaurant presented as a more classic bistrot, yet with food that wouldn't be out of place in a far more formal dining scene, and a host of wines by the glass to pair with it. Take the time to read through the bottle list though, and you'll find your eyes widening when you find some rare, expensive wines listed at far less than you would pay for a bottle at home in a shop... assuming you could find it in the first place! Go and make merry!

L'Ange Di Vin
13 Rue de la Monnaie

One of the things we enjoyed most about Lyon was that you don't need to go and enjoy a grand meal to have a good bottle of wine. Even a simple, delicious lunch can be accompanied by terrific wine that's the philosophy that drives L'Ange Di Vin in the old city, where your lunch-time menu can be accompanied by a wide selection of wines from the Rhone and Burgundy, all available by the glass! We have fond memories of flaky, delicate white fish washed down with a glass of floral, aromatic Condrieu and a tender beef-steak matched by a peppery, vibrant Crozes-Hermitage. A perfect lunch spot!


Travel Tips for Lyon

So, gastronomy and wine aside, here are a few tips to help you enjoy your stay in Lyon. The city is absolutely full of history, picturesque streets, architecture and gorgeous scenes down the river. We don't think you'll find yourselves short on things to do here; we certainly weren't!

The Old Town – Even if you're in Lyon primarily for a bit of gastronomic indulgence, be sure to spend some time in the old city of Lyon, wandering around and drinking it all in. It's almost entirely traffic free, flat and before you know it you'll have clocked up 20,000 steps just getting lost and exploring. Better yet, it may help you burn off those extra calories that you're sure to have racked up over your time in bars and restaurants!

Museums – Culture is alive and well in Lyon, with more museums to visit than you reasonably could in a short trip! The best we visited were The Museum of Fine Arts, the Gallo-Roman Museum, and the Gadagne Museum.

La Croix-Rousse – Perched atop of the hill overlooking the rest of the city, La Croix-Rousse is a great place to be at night. Full of some of the cities most exciting bars and restaurants, this is a trendy neighbourhood set in one of the most historic areas of the city. Go in the morning to take advantage of their fresh food market! Be aware that it's quite a steep walk, so consider taking a taxi or the mono-rail up to the top.

Parc de la Tête d'Or – This was a huge surprise for us, and we mean that in both senses of the world! This vast, incredibly park is full of locals on the weekends, enjoying picnics, the long walks and the gorgeous scenery of a park the size of a small town. Then, right in the middle is a zoo! Entrance is free and the animals enjoy more space and freedom than zoos in even the largest of cities. We spend half a day here and still only covered half of it.

Sundays – Sundays are a quiet day in Lyon and very few shops are open. Our recommendation is to take advantage of the fact and spend the day exploring the city, just be sure to have bought any quality food you intend to take on a picnic the day before, or you'll end up buying generic goods from an overpriced supermarket in the centre!

Lyon is one of the most enjoyable visits we've made in recent memory and whilst we were there primarily to discover the wine scene, there was simply so much more we could have delved into. We'll certainly be back and we hope that this guide is useful and points you in the right direction! Until then, explore, enjoy and happy drinking!
For more on our specially designed wine luggage and more detailed information on how to travel with alcohol, check out the links below: