Our Top 10 Wine Travel Guides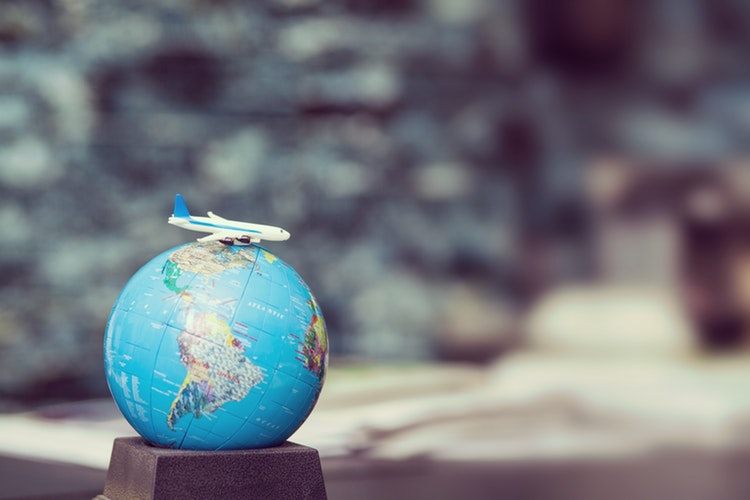 Summer is officially upon us! All across Europe, the temperatures are cranking up to incredible heights and holiday makers are journeying across the world, soaking in the sights and enjoying some hard-earned time off. Whilst it's hard to contemplate it during this heatwave, summer is a wonderful time to visit vineyards around Europe, with the vines in full bloom and the wine-makers attention isn't quite as scattered as during harvest.

Did you know that we've written travel guides for many of the more famous and interesting wine regions in Europe? From where to enjoy a glass of wine or two around town, where to buy wine to take home with you and of course, which wineries are really worth making a day-trip for! With it being the visiting time of the year, we thought we'd put together our 10 favourite wine trips, complete with attached wine guides, to hopefully give you some inspiration for your travels. Better yet, if you're already visiting somewhere we've written about, you'll have some first-hand advice to make sure you've nothing less than liquid gold in your glass! Without further ado, here are our 10 Wine Travel Guides for the Summer.
Porto and the Douro Valley

It feels like Porto is finally being discovered as a wine location, which is great news for wine-lovers who've been championing the city and the adjoined Douro Valley for...well... centuries! The Douro Valley was one of, if not the first, demarcated wine region in the entire world and sits atop a wealth of history, travel and adventure. It's been a while since 1756, but thanks to the hard work of the Port Lodges, enotourism has cemented itself in the city and every year, thousands of purple-toothed tourists explore the wonderful world of Port. It's not all fortified wines, however, and the magical Douro Valley is home to some of the countries most robust and interesting red wines, not to mention being a breath-takingly beautiful UNESCO World Heritage site. It's worth the journey for the view alone!

Whether you're sitting on the terrace of the Yeatman Hotel, enjoying a White Port and Tonic in the warm breeze, or walking around the medieval town of Porto, searching for some of the cities quaint wine bars and wine shops, we've got you covered! Read our Guide to Exploring Porto and the Douro Valley for a full insight into the region, the city and its vinous offerings!
Lyon
Sandwiched between Burgundy and the Rhone Valley, it probably comes as little surprise to see that Lyon deserves its very own wine guide. Not only is it the second largest city in France, it's arguably its most beautiful, packed full of medieval architecture, quaint cafes, restaurants and absolutely delicious food. Yet, the reason we really go to Lyon is for the wine, which is has in abundance. Some of Frances' most famous wine shops are in Lyon and one or two are surely pushing for the title of 'The Best in the World'.... really! There aren't many restaurants without an interesting wine list and the rest are full of hidden gems, often are very attractive prices.

Then of course, there's the opportunity to journey out and visit wineries. The famous Cru's of Beaujolais lie immediately to the south, with the Northern Rhone shortly afterwards, where Syrah grows on the same granitic rock. To the north lies Burgundy and some of the most famous names in the entire world of wine. All in all, it's easy to see why Lyon has become one of the most visited cities for wine-lovers across the world! Our own guide is built on the experience of a great many visits, and includes some of our favourite producers and the very best wine shops the city has to offer. Read on for more on our Wine Guide to Lyon!


Madrid
The capital of Spain; an elegant, sophisticated city where tradition and pragmatism walk hand-in-hand. Absolutely baking at this time of the year, but still so charming with its parks, museums and delicious, if chaotic, tapas culture. It's also a wonderful city for wine-lovers, though it isn't as obvious as other more famous wine cities. Full of bars, restaurants and bodegas, only Barcelona really rivals Madrid for insight into the world of Spanish wine, and the prices here are usually very wallet-friendly too!

Wine trips from the city are a little off the beaten path, but all the more special for it. Have you tried high-altitude Garnacha from the Sierra Gredos mountain range? There's nothing quite like it, both in terms of the rugged terrain and the lightly coloured but punchy wine. Then, once you're finished with a long day of exploring, there are a few very special restaurants in Madrid with wonderful wine lists to help carry you into the night. We've mapped out the very best experiences for you in our Guide to Discovering Spanish Wine in Madrid.


London
This might seem like an odd choice considering its lack of obvious, local vineyards but London is actually the European hub of wine culture! With more merchants, critics, Masters of Wine, writers and wine schools than any other city in Europe, this is the place to be if you want to enjoy a truly international wine experience. Not to mention, inbetween exploring some of Europe's greatest wine treasures, there's an enormous amount to see and do in London; it's truly one of the great cities of the world.

In terms of wine shops, bars and restaurants, it's hard to imagine a better place to be for a wine-lover. Whilst some specialise, we tend to prefer the generalists, with one or two exceptions, and along with the very best wine shops, we've put together a guide of our Top 10 Wine Bars and Wine Shops in London for you. If you find yourself in 'The City' in the near future, be sure to read this short guide and dig in!


Rome
A little like London, Rome doesn't receive the plaudits it really deserves from a wine perspective, being situated a way from most of Italy's more famous wine regions. Yet just outside the city walls lies some beautiful, traditional producers making truly remarkable wine, and Lazio is still relatively unexplored! Add to that a bustling city, where ancient history lives amongst the hustle and food is King.

Once your cultural appetite is sated, get outside the city and into the countryside, where magic awaits you. The producers are well spread out but worth the trip, if only to discover what true Fascati is all about. Then back into the city for an evening of tasty bites, underground wine bars and a plethora of smaller producers, just waiting to be discovered. You can find all of that and more, in our Guide to Drinking Italian Wine in Rome!


Barcelona
Back to Spain again, but this time to the Catalan coast and its capital city, Barcelona. Barcelona is famous for many things; Gaudi's remarkable architecture, the wonderful melting-pot of gastronomics styles and of course, the blue Mediterranean Sea, stretching away from the city. Did you know it's possibly the best place in Spain to drink wine as well? Home to no less than 17 Michelin starred restaurants, countless wine bars and a few European icons, not to mention easy access to 11, yes 11, wine regions!

Whether it's a quick trip to Sant Sadurni d'Anoia to discover a world of Cava, a lengthier trip into the mountains of Priorat or even a half-day spent in Alella to the north of Barcelona, there are few cities in the world with such easy access to world-class vineyards. Then with restaurants like Monvinic, Gresca et all on your doorstep in the city, is there a reason to go anywhere else at all? You could happily drink around the entire world from the comfort of a garden terrace. Make sure you read our top tips for Drinking Spanish Wine in Barcelona!


Bordeaux
Well, we couldn't make travel guides without considering arguably the worlds most famous wine city, could we? Bordeaux is the beating heart of French wine, producing more quality bottles than any other region in the country. The city itself is open, spacious and beautiful and as you might expect, quite wine-friendly!

In terms of wine trips, you're a little spoilt for choice as Bordeaux is home to over 60 different wine classifications and a barely believable 6,500 producers. You heard us right; 6,500 Chateaux! We've picked out our favourites, including a few surprise options, as well as some bars, restaurants and shops to explore in the city itself with our Ultimate Wine Guide to Bordeaux. If you're planning to visit, make sure you give it a read first!


Lisbon
Has any city experienced a rise in popularity and fortunes to compare to Lisbon, over the past few years? This quaint, quiet Portuguese city has become a hot destination for travellers everywhere recently, and we can hardly blame them! Rolling streets, gorgeous architecture and the sort of climate that makes you want to up-and-move there immediately; bathed in sunshine year-round, yet without the extremes of weather that so many parts of Portugal experiences.

Compared to Porto and the Douro Valley, the wine regions close to Lisbon are far less well known; exactly the sort of place we love to visit! Sweet, sticky Moscatel from Sebutal de Peninsula must be one of Portugal's hidden gems, and the vast, stretching Alentejo region is full of bright, young stars learning their craft and producing excellent wine. Along with a few winery suggests, we've also picked out our favourite bars for you to enjoy, including a few truly hidden secrets. One of the most enjoyable trips we've taken in a long time! Make read you read our Guide to Discovering Portuguese Wine in Lisbon!


Mendoza
Ok, so it's not technically Europe but the advantage of visiting Mendoza at this time of the year is.... it's winter! Perhaps not for everyone, but we know people who'd love to take a trip out of this inferno and if you're going to visit Argentina, the cooler months are a good time to do so! Mendoza is one of the world's largest wine regions and one of its most exciting at present, with a plethora of different viticultural projects springing up across its flat plains. Home to some of South America's most famous wine producers, this is a great place to get your bearings and learn how to make quality wine in some serious quantity.

With it's vast nature, choosing experiences in Mendoza and planning ahead is particularly important, so we've put together some suggestions for you. For the more adventurous wine explorer? A trip to the Uco Valley, to discover some of the new projects that are redefining Argentinas reputation on the world stage. Something a little closer to home? The grand producers of Lujan de Cuyo, a short journey from Mendoza city centre. And of course, enough barbecued meat to send you into a coma!


Paris
Last, but certainly not least, is the iconic city of Paris. An emblem of French culture, this beautiful city is also home to its most eclectic wine scene, including natural wine bars, wine bars with secret entrances and of course, some of the grandest wine lists in the world. Paris is the sort of city that sets trends in the wine world and so, whilst often a touch more expensive than other parts of France, it's worth it to be in the vanguard of wine appreciation and to see what's likely to be popular elsewhere in the country!

Yet you needn't stay within the city entirely, as Paris is close to both Champagne and the mighty Loire Valley, the latter of which is the cities favourite wine region, with most of the wines being bought at the cellar itself! After the bustle of France's largest, busiest city, a walk around the vineyards of the Loire sounds like just our sort of medicine. For ideas on trips to the Loire Valley and more, checking out our guide to Drinking French Wine in Paris.

There you have it, 10 different locations and 10 different travel guides, though we have more and we're writing more all the time! Let us know if there's a place where you'd really like some insight into the wine scene and if we've been there, we'll share our thoughts! Until then, happy travelling and don't forget to bring your bottled memories home with you! Cheers!
For more on our specially designed wine luggage and more detailed information on how to travel with alcohol, check out the links below: