An Introduction to Natural Wine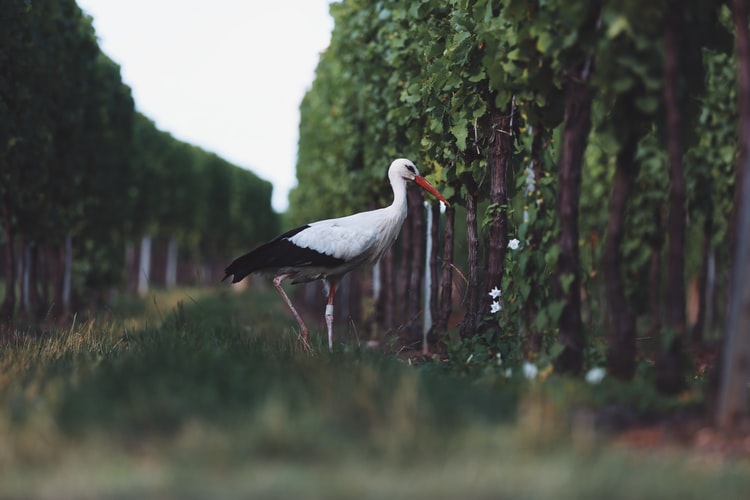 If there's been a development as exciting and controversial as natural wine over the past two decades, we haven't seen it! Nothing has provoked such a response, created as many new wine drinkers nor divided opinion quite so much as this new category. Except, it isn't really new, is it? We just came up with a name to describe a way of making wine that had existed for a long period of history, and truthfully, there's still no solid agreement of how it's made. So what's it all about?


A Brief History of Natural Wine
Wine, in its essence, is fermented grape juice, and if you've ever spent time in the tavernas of Italy, the old fashioned bodegas of Spain or the rustic wine bars in rural Germany, you'll know that that's sometimes all it is! We know that wine was made long before we have recorded history of the fact, but our earliest physical discoveries go back around 8,000 years, to Georgia.

If you drink natural wine, you'll know Georgia as being a buzz-word in wine bars across the world. Thousands of years ago, the Georgians produced wine in a very simple way. Red and white grapes were loaded into giant clay amphorae, known as Qhevri, and buried underground for months where they would ferment slowly. The results were inconsistent to say the least, but about as simple as it comes so far as wine-making practices go! This is also where the concept of orange or amber wine originates from. As white grapes ferment in contact with their skins (unusual in conventional wine-making) they absorb flavours, colour and some tannins. Orange wine is the result! The renaissance of natural wine has meant that more attention is being paid to these old styles of wine-making and the traditional producers of Georgia have suddenly gained international reputations.

The big change in our modern wine scene, however, came towards the end of the 1970s, in the town of Morgon in France. Rightly famed for producing top quality Beaujolais, this was the beginnings of the natural wine movement, and it started as a very simple idea; being kinder to the soil, stopping the use of herbicides and pesticides and making wine without adding any substances or taking anything away. The reason? After World War II, a great deal of chemical agriculture was used in the wine industry and the result was a huge drop in soil health and quality, with many vineyards so stripped of nutrients and life that they had to be left fallow for decades before they could be used again. The success of the top producers here caught the attention of wine-makers the world over, and many started to question their own methods and sustainability.


What Is Natural Wine?
This is the big question, and not one easily answered, mainly because there are no set regulations about how natural wine is made. The whole philosophy of natural wine focuses on the idea of 'minimal intervention', or trying to be as hands-off as possible in the winery. In the vineyard, the idea is to encourage biodiversity and habitats, so that the vines are able to fend for themselves rather than being sprayed with pesticides and herbicides periodically throughout the year. It's widely considered that natural wine can only be made using grapes that were produced using organic or biodynamic viticulture. In the winery, it becomes much harder to define, though Dr. Jamie Goode has had a good go at it:

"So how do we define natural wine? Is it all about sulfur dioxide? Not entirely, but this is the one additive that is hard to kick. There is no precise definition of 'natural', but if we were to try our best to come up with one, it would look something like this:

No (or minimal) sulfur dioxide added during the fermentation process
Minimal (or no) sulfur dioxide added at bottling
No added yeasts or bacterial
No acid adjustment
No fining
No filtration
No enzymes

Or to put it in a more positive way, natural winegrowers allow fermentation to proceed without any additions, and then bottle the wines after natural clarification and settling with only minimal sulfur dioxide additions."


What Does Natural Wine Taste Like?
Much like wine across the world, it depends entirely on the grape varieties used, the climate they're grown in and how they the wine is made. However, some generalisations can be made about the wine style:

Freshness – Natural wines tend to have real freshness and drive to them, partly owing to the tendency to pick the grapes early during the harvest season.

Less alcohol – Partly due to the earlier harvesting mentioned above, and the use of indigenous yeasts rather than those cultivated for certain flavours, alcohol levels tend to be much lower in natural wine.

Transparency – A common misconception of natural wine is that oak can't be used. It absolutely can, but it tends to be in the former of larger, older barrels and as a result, there's not a lot of influence on the wine from the winery.


Why is Natural Wine Controversial?
Somehow, natural wine managed to split the world into two camps; those for it, and those against it. That always seemed unusual to us, as there are many, many wines that would fall into the category of 'natural' without ever meaning to, so we suspect it isn't the wine itself that's the issue. Here are a few thoughts on why natural wine has been so polarising:

Quality – First up, I think it's fair to say that it's hard to make good wine, in general. If you then remove many of the tools available, whether it be additions or subtractions to help balance out the wine during the fermentation process, sulphur dioxide to protect it from oxidation or new oak to give it another level of flavour, it becomes that much harder. As the popularity of natural wine grew, it was inevitable that more people would try and make it, often with the consequence that a lot of the wines being heralded as great simply weren't that good and were often laden with problems. Fortunately, many of these producers have rightly fallen by the wayside and both sommeliers and wine buyers are being far more careful with their selections.

The Name – There is a strongly held belief that by calling certain wine 'natural' the implication is that all other wine is somehow unnatural. Now, whilst we don't believe that this is true, it doesn't help that some of the greatest fans of natural wine can often be quite dismissive of more conventionally made wines, reinforcing this notion. A potential name change has been bandied around a lot on forums and social media, but natural wine is likely to stick!

Differences – Despite the fact that, as we've seen, natural wine goes back for millenia, it's arrival and immediate popularity in the modern wine scene came as a bit of a shock. Simply put, the philosophies and techniques practiced in both the vineyards and wineries is so different from how many wines are made, particularly those in large volume, that it was seen as a challenge. The flavours, the colours, the styles... for those who'd been making and/or drinking wine for decades, this was something very different indeed!


Which Producers Should I Try?
So, as with all things in wine, the producer is the most important element and we'd argue that this is especially true for natural wine! We've still got a long way to go on our own journey, but here are 8 brilliant producers who we think you should get to know better.

Jean Foillard – Probably the most famous producer of Morgon, where the modern natural wine movement began. His Cote du Py bottling is enough to convince anyone of the beauty of Beaujolais, and it's still affordable to boot!

Envinate – This gang of 4 wine-makers are producing some of Spain's most exciting wines, from the Canary Islands to Galicia. We recommend trying to get hold of a bottle of their Lousas de Aldea, a Mencia field-blend from Ribeira Sacra that has all the brambly, herbal characters of Mencia and the wild nature of the hills of Ribeira Sacra, all in one bottle.

Arianna Occhipinti – Arianna took Sicily by storm with her unconventional wines and methods, forging a name for herself from New York to London in the process. Her SP68 is a blend of Nero d'Avola and Frappato, and gives you an affordable insight into the delicacy of these wines. Chalky, refreshing and utterly delicious.

Enderle and Moll – German Spatburgunder has occasionally had an issue with being too heavy, too extracted and too oaky. These two young gentlemen will never be accused of the same, producing some ethereal, delicate Pinot Noir in southerly Baden, as well as some delicious Sekt! We recommend trying their Liaison Pinot Noir as a starting point, and go from there!

Ochota Barrels – Whilst the natural wine movement has its stronghold in Europe, there are plenty of interesting developments in the New World, too! In Adelaide Hills, Ochota Barrels is the creation of two surfing enthusiasts turned wine-makers, and their approach to small volumes of single vineyard wines is admirable. The Fugazi Grenache would be our pick to start with!

Monteraponi – Who doesn't love a good bottle of Chianti Classico? Monteraponi is a brilliant producer of natural wine in Tuscany, producing tangy, transparent Sangiovese with all the herbal nuances and freshness you'd expect. Hard wines to find owing to their popularity, but absolutely worth the effort!

Philippe Pacalet – A superstar in Burgundy and sadly, these wines are no longer particularly affordable, but if you get the chance and can afford it, there aren't too many better producers around! Pure, floral expressions of Chambolle-Musigny are the benchmark of Philippe, whos hands-off approach allows his Pinot Noir to absolutely shine. His old vine Bourgogne Rouge will give you a good idea of his style.

Roagna – One of our absolute favourite producers in the whole of Piedmont, Roagna produce some of the most beautifully haunting Nebbiolo we've ever tried, and some excellent Dolcetto, too! Their Langhe Rosso wine is made from younger vines in Barbaresco, and fantastic value for money.

So, there we have it. Natural wine is here to stay and, as the category matures, that's certainly no bad thing at all. When we look at our own consumption of wine, it's a real mixture from across the world and includes both conventionally made wines as well as natural wines; there's plenty of room for both in our lives, and we hope for you too! Cheers!
For more on our specially designed wine luggage and more detailed information on how to travel with alcohol, check out the links below: