10 Indigenous Grapes You Have to Try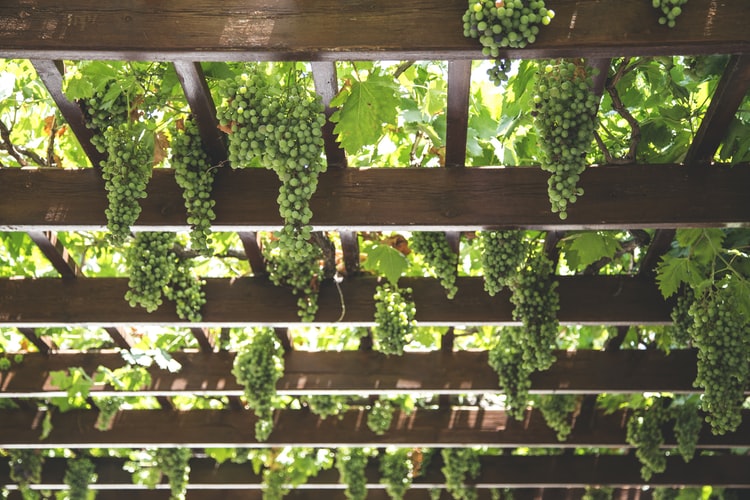 Did you know that there are over 1,300 grapes in commercial production across the wine world? It's an absolutely staggering number and hard to comprehend. The next time you go to a wine store or a supermarket, have a look around and see how many grapes you can spot. In most supermarkets, we'd be impressed if that number were over 20, and in a wine shop perhaps you might get as far as 50, but 1,300?!

Variety the spice of life, or say they say, and we tend to agree. With such a huge number of grapes, regions, producers and styles to choose from in the world of wine, we're utterly spoilt for choice. Over the past few years, we've been incredibly lucky to taste wines from all corners of the world, including some truly special indigenous grape varieties that don't bless the shelves of local stores as often as we'd wish they would. Yet, they're worth seeking out, so without further ado, here are 10 European grapes that are worth tracking down and enjoying! We hope you enjoy them as much as we have.


White Grapes
Furmint

Furmint is a Hungarian speciality; smoky, spicy and full of acidity and verve, all of which serve to make it a grape to remember! It's most famous for its role in Tokaji, the famous sweet wine of Hungary, where its acidity is key in keeping the tension of the wine, allowing for high levels of sugar and flavour without the wine ever becoming cloying. However, we think it might be even more exciting as a dry white wine, where its full force of personality is allowed to shine. Look out for producers like Nimrod, Szepsy and Lenkey.

Xarel.lo

Yes, that's really how it's spelt! Xarel.lo is a characterful Catalan white grape, and the heart-beat of quality Cava production. Found predominantly in the Penedes wine region, just outside of Barcelona, Xarel.lo is has a huge quality potential. Broad, strong flavours, high levels of natural acidity and an ability to integrate well with oak; when handled well and produced from older vines, Xarel.lo can produce wines to rival white Burgundy! Don't believe us? Look out for wines from Enric Soler, Pardas and Can Rafols del Caus and tell us after trying them!

Aligoté

On the subject of white Burgundy, are you aware that there's another special grape floating around the Cote d'Or, other than Chardonnay? Aligoté plays second fiddle to Chardonnay, but when it's planted on quality soil and with exposure to the sunshine, it shows its true self. Steely acidity, thrilling green flavours and a sort of neutral energy that's hard to replicate elsewhere. The real beauty of it, though? It's a lot more affordable than the famous names in Burgundy, yet often offers just as much pleasure. Look for the wines of Domaine Villaine, J.J Confuron and, if you don't mind splashing out a bit, Roulot!

Arneis

A little known gem in Piedmont, Arneis is one of our favourite white wines, particularly for sipping around the house in Autumn and Spring. Historically used to soften grapes like Nebbiolo, Arneis has found its feet across Piedmont, but particularly in the small region of Roero, where it produces fresh but soft wines, full of pear fruit and almond flavours. Affordable and delicious, this isn't just a great grape to discover for pleasure, but also a great choice for parties, barbecues and so on! Look out for the wines from Bruno Giacosa, Deltetto and Malvira.

Encruzado

Portugal isn't renowned for its fine white wines, preferring instead to produce large quantities of affordable, spritzy Vinho Verde. However, that doesn't mean it doesn't exist and a few encounters with the star of the Dão region. Full bodied, waxy, herbal and utterly delicious and better yet? Usually not overly expensive! For delicous wine made from the Encruzado grape, keep your eyes peeled for producers like Quinta de Pellada, Casa de Mouraz and Quinta dos Roques.


Red Grapes

Xinomavro

Greek wine is seeing something of a surge across the world at the moment, with sommeliers, wine experts and wine lovers realising how many remarkable wines are to be found in these beautiful islands. Yet our favourite grape is to the north, on the mainland, where Xinomavro grows in cool slopes of Naoussa. Are you a fan of Nebbiolo? Then this is a grape for you. Pale, firm and fresh with dried fruit, violets and earthy characters; wines worthy of ageing! Look out for the wines of Kir-Yianni, Thymiopoulos and Boutari!

Baga

Whilst we're extolling the virtues of lesser known, medium bodied red wines; Baga deserves a strong mention! Grown across Portugal but mostly found in the central region of Bairrada, Baga produces dark, firm wine that can have bags of flavour, if it's produced from older, lower yielding vines. The very best can last for years and it makes very good Rose, too! Luis Pato, Niepoort and Giz are all making delicious Baga wines, and are well worth seeking out!

Mencia

Mencia is one of the grapes leading the charge for the Spanish wine renaissance. Grown in the cooler, north-west of the country, the brambly, herbal and often peppery nature of Mencia captures some of the best elements of both the Northern Rhone and Cru Beaujolais. Riper and richer in Bizero, fresher and wilder in Ribeira Sacra and delicious in both formats, Mencia is a grape for the future! Look out for the wines of Raul Perez, Fazenda Pradio and Dominio de Anza.

Nerello Mascalese

Growing a vineyard next to an active volcano might not be the most sensible decision in the world, but once you've Nerello Mascalese grown on the volcanic soils of Mt. Etna in Sicily, you'll understand why they go to the trouble. Not unlike its cousin, Nebbiolo, Nerello Mascalese is full of firm tannins, refreshing acidity and red fruits. The real beauty of it though, is its sense of place, with the smoky, dark aromas immediately transporting you to the rocky slopes of Mt. Etna. Girolamo Russo, Calabretta and Crasa all make fantastic Nerello Mascalese!

Kadarka

Kadarka is a rare Eastern European and for lovers of Pinot Noir, one well worth searching for. Grown quite broadly in Bulgaria, it's Hungary where we found the most exciting versions, particularly in the warmer region of Szekszárd. Soft, spicy and deliciously herbal, Kadarka isn't easy to find but provides a lot of pleasure once you do! Lots of plantings have been lost to more reliable grapes such as Kekfrankos but should see you any, particularly from producers like Maura, Heimann and Vida, snap them up!

10 indigenous grapes worth keeping an eye out for! Stay thirsty, wine lovers, and keep exploring! Cheers.
For more information on how to travel with wine, check out the links below: